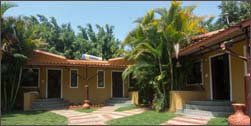 Welcome to Rutu farm agri tourism holiday homes!!!
Rutu, as our name suggests, means seasons. You can enjoy each and every season at Rutu Farm. Here nature is in its most natural state, promising both relaxation and authenticity that you can wish to seek in a genuine getaway. Break away from the daily routine. Come down to a place where you can put up your feet and recharge. Drive away the worries of the world. Rewind and Relax.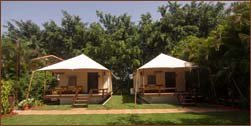 Experience living in royal tent!!
Has tent living crossed your mind?. Now is your chance to experience it. Pitched in lush green surrroundings, It brings you deep into nature's living space and encourages you to listen to the sounds of nature. These tents have all the amenties of luxury such as - Double bed, Airconditioning, TV, Bathroom.Click here to look at the photos of royal tent & Click here for tariff.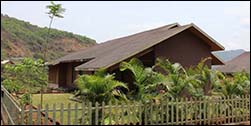 Thanks to our visitors!!

We have won CERTIFICATE OF EXCELLENCE for 4 consecutive years from TRIPADVISOR, India.